The Question That Must Not Be Asked
Here's a question guaranteed to stop a conversation with a priest or lay ecclesial minister dead in his or her tracks. Innocently ask if a particular program (or anything done in a parish, for that matter) is effective in helping parishioners become intentional disciples of Jesus.

The Challenge of Adult Faith Formation
The U.S. Bishops call parishes to focus on adults, rather than children, when considering catechesis. They also suggest using the Rite of Christian Initiation (RCIA) as a model for adult catechesis. What challenge does that pose for us as individuals and as a Christian community?

Meet the Institute's Development Director
George Martelon joins the Institute staff in a role that's key to our future.




Catholic News Service
Serving since 1920 as a news agency specializing in reporting religion, CNS is the primary source of national and world news that appears in the U.S. Catholic press. It is also a leading source of news for Catholic print and broadcast media throughout the world.
StarQuest Podcasting Network
If you are not familiar with podcasting, here's a great place to start. Podcasts are like short, commercial-free radio broadcasts you can download and listen to at your leisure. Fr. Roderick Vonhögen, a Dutch Catholic priest, offers insights into the Catholic faith, finds hidden religious meaning in surprising places, and serves up entertaining commentary on life.
Vatican Radio
The Pope's voice, as it is often called, was started in 1929 by Pius XI with the help of Guglielmo Marconi, the Italian who had just invented radio telegraphy. It still continues to broadcast the Good News in 47 languages. Listen here!
Characteristics of the New Evangelization
A short explanation of the New Evangelization's focus on Christ by Dave Nodar, Director of CHRISTLIFE Catholic Evangelization Services, an apostolate of the Archdiocese of Baltimore, Maryland.

Called and Gifted for the Third Millennium
Reflections of the U.S. Catholic Bishops on the Thirtieth Anniversary of the Decree on the Apostolate of the Laity and the Fifteenth Anniversary of Called and Gifted. This version includes reflection questions suitable for individuals or groups.


March 3-4, 2006
East Grand Forks, MN
(Diocese of Crookston)
Sacred Heart Catholic Church
CONTACT: Fr. Larry Delaney, Pastor, or the Parish office at
(218) 773-0877
East Melbourne , VIC
(Archdiocese of Melbourne, Australia)
Friday March 3: 6:30 - 9pm
& Saturday March 4: 9am - 4pm
278 Victoria Parade
East Melbourne
CONTACT: Clara Geoghegan:
phone 03 9412 3343
or e-mail Clara
March 24-25, 2006
Incline Village, NV
(Diocese of Reno)
St Francis of Assisi Catholic Church
CONTACT: Debbie Larson, or the Parish office at (775) 831-0490
April 21-22, 2006
Rapid City, SD
(Diocese of Rapid City)
Our Lady of Perpetual Help Cathedral
CONTACT: Fr. George Winzenburg, SJ - Director of the Ministry Formation Program of the Diocese of Rapid City, at (605) 985-5906.
Sponsored by the diocese; attendance by invitation only.
April 28-29, 2006
Ulysses, KS
(Diocese of Dodge City)
Mary Queen of Peace Catholic Church ENGLISH-language Called & Gifted Workshop
CONTACT: Rev. Jim Dieker/Pastor at (620) 356-1532; or Becky Hessman, Vocations Director, Diocese of Dodge City at (620) 227-1500.
April 29-30, 2006
Ulysses, KS
(Diocese of Dodge City)
Mary Queen of Peace Catholic Church SPANISH-language Called & Gifted Workshop
CONTACT: Rev. Jim Dieker/Pastor at (620) 356-1532; or Becky Hessman, Vocations Director, Diocese of Dodge City at (620) 227-1500.
June 2-3, 2006
Seattle, WA
(Archdiocese of Seattle)
Blessed Sacrament Parish
CONTACT: Marilyn Thornton, Director of Religious Education, or the Parish office at (206) 547-3020
Chatsworth, CA
(Archdiocese of Los Angeles)
St. John Eudes Catholic Church
CONTACT: Katie Dawson, Director of Evangelization, or the Parish office at (818) 341-3680




March 31-April 2, 2006
Spokane, WA
(Diocese of Spokane)
A training workshop to prepare people to present the Called & Gifted workshop for the Institute.
St Francis Xavier Catholic Church
CONTACT: Mike Dillon at the Institute Office (719) 219-0056 or e-mail Mike


May 5-6, 2006
Colorado Springs, CO
(Diocese of Colorado Springs)
CONTACT: Mike Dillon at the Institute Office (719) 219-0056 or e-mail Mike
June 9-10, 2006
Greenville, SC
(Diocese of Charleston, SC)
St. Mary Catholic Church
CONTACT: Kate Tierney or David Tiede Hottinger, Assistant to the Pastor for Discipleship and Evangelization, at St Mary Catholic Church (864) 271-8422 ext 11
or Mike Dillon at the Institute Office (719) 219-0056 or e-mail Mike


March 12-16, 2006
Paw Paw, MI
(Diocese of Kalamazoo)
St Mary Catholic Church
Lenten Mission with Fr. M. Fones, OP

March 19-23, 2006
Papillion, NE
(Archdiocese of Omaha)
St. Columbkille Parish
Lenten Mission with Fr. M. Fones, OP
CONTACT: Parish Office / Pam Yenko, Director of Liturgy and Stewardship, at (402) 339-3285
April 2-6, 2006
Valley City, ND
(Diocese of Fargo)
St. Catherine of Alexandria Parish
Lenten Mission with Fr. M. Fones, OPCONTACT: Parish Office / Fr. Michael Schommer at (701) 845-0354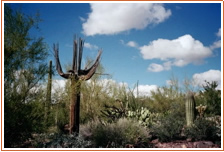 Thus says the LORD:
I will lead her into the desert
and speak to her heart.
She shall respond there
as in the days of her youth,
when she came up
from the land of Egypt.
I will espouse you to me forever:
I will espouse you
in right and in justice,
in love and in mercy;
I will espouse you in fidelity,
and you shall know the LORD.
Hosea 16b, 17b, 21-22
Have a blessed and Holy Lent!


The Institute would like to acknowledge the help of Mark Cesnik of Tucson, AZ, who edited an audio recording of Sherry Weddell's vocation story. You will soon be able to purchase a CD from the Siena marketplace on our website.
Fr. Mike gratefully acknowledges the hospitality shown to him by Fr. Paul Wicker, of Holy Apostles Church. Fr. Paul opens his home to Fr. Mike when Institute business calls him to Colorado Springs. Thanks, too, to Col. Liz Anderson of Colorado Springs, who provides Fr. Mike with a vehicle for transportation during his visits.
Thanks also to Anna Elias-Cesnik and Patricia Mees Armstrong for their help in editing this edition of the e-Scribe.
The Question That Must Not Be Asked
by Sherry Weddell, co-Director, Catherine of Siena Institute
In my early days as a Catholic, I was always asking the wrong question, and reducing cradle Catholics to incredulous silence. Many of my problem questions were related to a single over-riding concern: wasn't the Catholic faith supposed to change people's lives? Over time, I began to recognize the startled look that would cross a priest's face when I would say things like, "I must be receiving the Eucharist improperly" or, "I must not be confessing properly. It's supposed to change me, isn't it? I don't seem to be changing. I must be doing it wrong."
When I started graduate school, the issues became more global. When I did a paper on RCIA, I made an appointment with the local diocesan director of RCIA. I wondered aloud: Did parishes keep in touch with those received at Easter and monitor their Christian growth? Did they follow-up when a new Catholic stopped coming? The director gave me "the look" and responded that it would be invasive of the spiritual privacy of the newly baptized to keep in touch.
When I asked the director of Catholic education in the same diocese if they attempted to evaluate what children actually "caught" of the faith when attending Catholic schools, she shook her head. They had exposed the children to a certain number of liturgies, classes, and a Catholic "atmosphere." She make it clear that to ask what the children understood of the Catholic faith, much less believed when they graduated, was to make a heavy handed numbers game of a delicate spiritual "mystery."
I finally pulled a real whopper. I naively blurted out "Was "Fr. X effective?" at a parish committee meeting. When the woman across the table from me erupted in rage at my presumption, I finally understood. I was violating another one of those deeply held Catholic norms that wasn't in the catechism but all "real" Catholics instinctively know. Never ask if you are being effective, never ask if you are having the desired spiritual impact. I sat through the rest of that meeting in stunned silence, thinking "I will never, never, never ever be Catholic enough. I will never understand Catholics if I live to be 100." The irony is that the priest in question was none other than Fr. Michael Sweeney with whom I eventually founded the Institute. It turned out that he was asking similar questions!
These days, I'm more sensitive to the feelings of cradle Catholics but I'm still asking the same question. At every Making Disciples, Equipping Apostles seminar, we ask, "What percentage of your parishioners would you consider intentional disciples?" Since participants are pastors, parish staff and leaders from dioceses all over North America and elsewhere, this always produces vigorous discussion and fascinating responses. Usually we discover that no one present has ever thought about this particular question before and it takes some wrestling to become clear about what is being asked. What do we mean by the term "intentional disciple"? Is an intentional disciple the same as a "practicing Catholic"? How would you recognize someone as an intentional disciple?
And then the educated guesses begin: Five percent? Ten percent? The highest estimate so far came from members of a tiny parish with 350 members who estimated 30% of their members would qualify. The grimmest assessment came from a west coast-based group of leaders who together came up with a startling ballpark figure: that probably less than 1-2% of their parishioners were intentional disciples of Jesus Christ! They all worked at big, extremely active parishes. And yet, the fact that most members of their parishes were not yet disciples had escaped them until that moment.
Over the past 10 years, I have worked with hundreds of parishes in 70 dioceses and I can only think of a couple that I wouldn't call busy. Most appear to be busy seven days a week. Every inch of available time and space is filled with people and programs and yet parish leaders seldom ask, "What is the real, personal and spiritual impact of our busyness? Are we changing the lives of people?" We energetically move people through institutions and programs but suddenly freeze when it is time to evaluate what is the actual spiritual impact of our efforts.
The Vatican announced a few days ago that twelve million new Catholics were added to the Church in 2004. That's wonderful, but as Catechesis in Our Time puts it so powerfully, many baptized Catholics are "still without any explicit personal attachment to Jesus Christ; they only have the capacity to believe placed within them by Baptism and the presence of the Holy Spirit."
You have read it in the Scribe before: Disciples and Apostles don't "just happen." Vocations don't "just happen." Weeds happen.
Disciples, apostles, and vocations are the result of an intentional plan and effort of a Christian community. A community that knows that if you build people first, they will create and sustain our institutions. A community that dares to ask, "Are we doing what Christ commanded us to do? How can we help every baptized Catholic experience a life-changing encounter with Jesus Christ? Are we challenging our parishioners to become intentional disciples of Jesus Christ? Are we helping them to become well-formed apostles who are effectively discerning and answering God's call?"
If you would like to wrestle with these sorts of questions in a fun, high energy community of like-minded parish and diocesan leaders, make plans to attend Making Disciples, Equipping Apostles:Growing Extraordinary Catholics in Our Own Backyard this summer.
The Challenge of Adult Faith Formation
by Fr. Michael Fones, O.P. co-Director, Catherine of Siena Institute
In 1999, the U.S. Catholic Bishops approved a pastoral plan for adult faith formation titled, "Our Hearts Were Burning Within Us." In that document, they identified adult faith formation as "the axis around which revolves the catechesis of childhood and adolescence as well as that of old age" and "the chief form of catechesis" requiring "real change in emphasis and priorities" in the catechetical planning and activity of the typical parish.
The three major goals of adult faith formation are conversion to the Lord, active membership in the Church, and the preparation of adults to act as disciples in mission to the world. These goals closely parallel the process of the catechumenate portion of the Rite of Christian Initiation of Adults (RCIA) in which the non-baptized are gradually called to conversion to Christ, catechized in the Christian faith, introduced to the Christian community, and prepared for the sacraments of initiation: Baptism, Confirmation and Eucharist. The bishops commented that "the baptismal catechumenate provides for an apprenticeship in Christian living and believing." Referring to the International Council on Catechesis' 1992 document Adult Catechesis in the Christian Community, the Bishops said that the catechumenate "seems the most appropriate model for adult faith formation and, though it cannot be considered the exclusive model, should be encouraged everywhere. Whatever model is used, adult faith formation should always actively challenge participants to get involved with their own faith journey – passive listening is never enough; the goal is always conversion." (Our Hearts Were Burning Within Us, 81)

As a campus minister involved in the faith formation of young adults, I welcomed the Bishops' challenge. I had come to the sad realization that the Catholic university students I was least likely to see at Mass or work with as student leaders were those who had gone through Catholic high school. When I would question such students as to why they were "on sabbatical" from their faith, the reply often was something along the lines of, "I've put in my time for twelve years. I don't feel the need to do the 'Church thing' anymore." Often, the parents of these students had spent thousands of dollars on their education, but had not lived their own faith intentionally, in many cases not even attending Mass with any regularity!

In a spring 2000 Siena Scribe article, Community and the Newly Baptized, Fr. Michael Sweeney, O.P., wrote of a depressing statistic related by Cardinal J. Francis Stafford, who at the time was the President of the Pontifical Council for the Laity. The Cardinal had said that within the first few years of having been received into the Church, 70 percent of new Catholics were no longer active in the faith. Both of these situations underscore the point that Sherry is making in her article above: that we need to evaluate the effectiveness of our pastoral and educational efforts. I do not believe the Bishops are recommending a lousy model for adult faith formation. My own study and experience of the RCIA process leads me to believe that the ineffectiveness surrounding it is not a problem with the rite itself, but rather the license taken in many parishes with regard to its implementation!

Let me make a few observations about the rite, particularly as it naturally connects to conversion to Christ, the first of the three goals established by the bishops for adult faith formation. In the next two editions of the e-Scribe I will examine the rite in light of active membership in the Church and discipleship in the world.

Conversion to Christ
As they become familiar with the Christian way of life and are helped by the example and support of sponsors, godparents, and the entire Christian community, the catechumens learn to turn more readily to God in prayer, to bear witness to the faith, in all things to keep their hopes set on Christ, to follow supernatural inspiration in their deeds, and to practice love of neighbor, even at the cost of self renunciation. (RCIA Study Edition, 75§2 , Liturgy Training Publications, 1988.)

This paragraph summarizes an ambitious formation for catechumens as well as any adult Christian. It presupposes something that seldom is experienced in most Catholic communities, however, and that is active support from other members of the community. We do not share with one another the daily lived experience of our faith; neither the difficulties we encounter, nor the moments when, in response to God's grace, we stand in the place of Christ and become active agents of His Father's will. Perhaps we do not talk about these experiences for the wrong reasons. We may suspect that difficulties are a sign of lack of faith, rather than as events that produce endurance, character, and hope. (cf. Rom. 5:3a-5) On the other hand, we may think that the good that we do is the product solely of our will, rather than our cooperation with grace. A real challenge in the task of adult faith formation will be the overcoming of a highly privatized expression of our faith. Our humility needs to be balanced with a desire to help each other in our relationship with Jesus. Our pride needs to be balanced with the recognition that we need the support of one another if we are to remain faithful to Christ.

The encouragement to pray, the teaching of the practice of discerning God's will, and practical assistance in sharing our faith can and should be preached from the pulpit, but they can also be experienced in small faith groups. Most importantly, they need to be acknowledged and experienced as the foundation of truly Christian fellowship and friendship, including the friendship that is part of a sacramental marriage. If we have become a new creation in baptism, we need to expect a new way of relating to one another that differs from those who have yet to encounter the Risen Lord!

The catechumenate is not a "program" or series of classes through which a diverse group of people marches in lockstep, although that is often how it is treated in many parishes. Rather, its duration "[depends] upon the grace of God and various circumstances…for the conversion and faith of the catechumens to become strong." (RCIA Study Edition, 76) As a church we need to focus on the formation of individuals, with their unique questions, experiences, gifts and insights. Parish leaders will have to resist the temptation to model adult faith formation on the current approach to formation, which tends to focus solely on catechesis. This is true in many RCIA "programs," as well as sacramental preparation, including Confirmation, which so often is a last-ditch effort to instill faith in teenagers before they leave the Church. But the expectations of the laity need to change, too. While the formation of the mind is crucial, one cannot be satisfied with knowing about Christ rather than knowing Christ. The New Evangelization called for by Pope John Paul II "is not a matter of merely passing on doctrine but rather of a personal and profound meeting with the Savior." (Commissioning of Families of the Neo-Catechumenal Way, Jan 3.1991) The formation that is the "right and duty of all" (Vocation & Mission of the Lay Faithful, 63) must address both the intellectual content of the faith as well as the heart's response in faith to the God whom St. Augustine says, "loves each of us as if there were only one of us."

Just as the catechumenate has specific rites that mark the deepening of the catechumens' conversion and incorporation into the Church, so, too, the parish might acknowledge particular benchmarks in an individual's faith journey. The Church's many para-liturgical celebrations, like the common recitation of the rosary or the Divine Mercy chaplet, offer opportunities for individuals to share their deepening faith, and to tell in their own words the things that God, in His love, has done for them. More importantly, however, will be the informal conversations we can have with one another about how faith calls us to live from day to day. We should expect to have these conversations with the members of our families, with our Catholic Christian friends, and anyone else who is willing to listen. That was the response of those who encountered and accepted Christ during his lifetime. Anyone who has fallen in love cannot help but talk about the object of their devotion, and they desire with all their heart to do only that which pleases their beloved. That is the goal of adult faith formation, in a nutshell: to help adults hear Christ's unique call to them, and to encourage a heartfelt, lifelong response that bears fruit for eternal life. We should be satisfied with nothing less.
Meet the Institute's Development Officer
by Fr. Michael Fones, O.P.
After completing a successful 50 year career in organizational communications including printing and graphic arts, organizational development, and media, Mr. George Martelon has chosen to continue his personal journey of faith by joining us at the Institute as our first ever Development Officer!
In every professional and volunteer pursuit throughout his life, George has found himself drawn to development/fund raising activities with civic service, neighborhood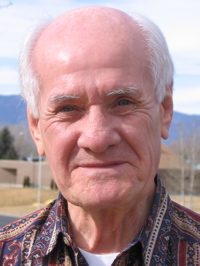 and community development organizations, archdiocesan funding activities and parish fund raising.
"The Catherine of Siena opportunity is an answer to a prayer. It allows me to conclude my professional life doing something I have been preparing for my entire life," George said recently when meeting with a group of folks actively involved with the Called and Gifted program.
Having served on the advisory committee to Archbishop Stafford for the Denver Archdiocesan Catholic Appeal, George had an opportunity to work with clergy, decision makers and parishioners across northern and western Colorado as they became active participants in the appeal. This experience coupled with several years of consulting with newly opened parishes about their debt reduction programs provides him with the knowledge, motivation, enthusiasm and skills to assist others in determining how they might best support the exciting vision of the Catherine of Siena Institute. If you wish, you may contact him here. Welcome, George! We're so glad to have you on board!